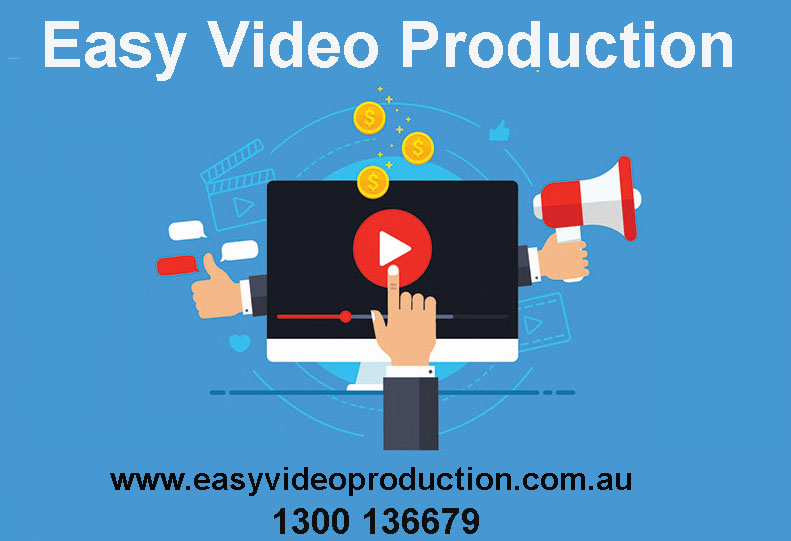 Visually engage prospective clients with a fantastic 3D Avatar Animation Video or Humatar video
Click here for personalised video's
View other videos below
After the unprecedented success in the entertainment realm, cartoons turned out to be as effective in advertising and increasingly assumed important roles in the industry; shaping the pre-digital age of commercial animation. Animation was a relatively expensive and time-consuming marketing tool at first, but as technology advanced, its accessibility increased. Soon enough, it wasn't just large corporations that could afford animation for marketing.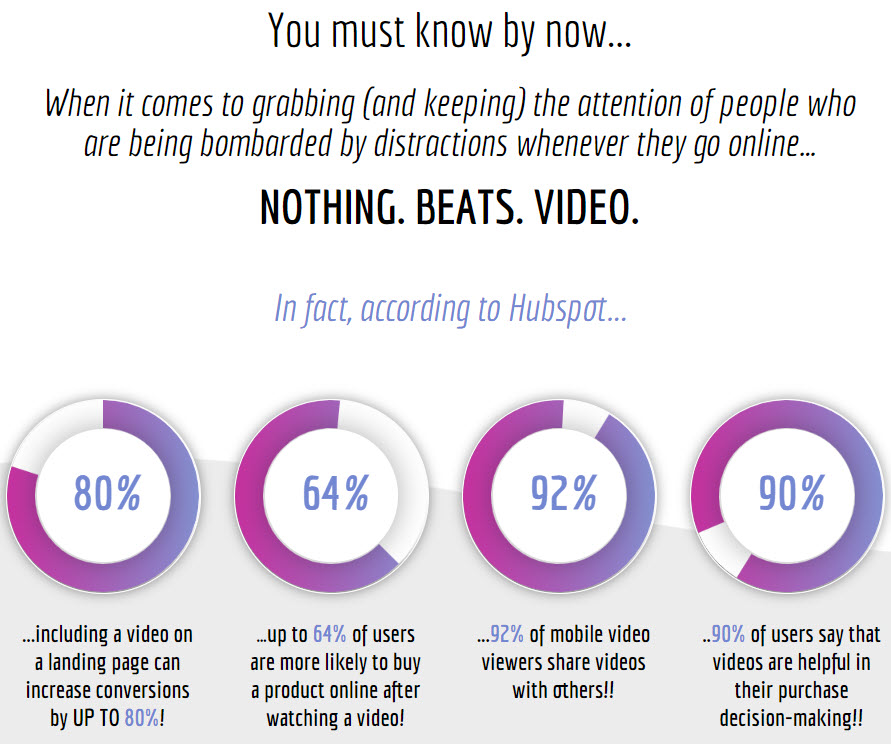 The emergence of computer animation allowed us to drive better results faster and cheaper. The magical power of animation is now accessible to any company or brand that wants to leverage its unique strengths. It enables us to demonstrate almost any product or service to the audience, sometimes so realistically that it's hard to believe it's not.
Thanks to the new technologies, we are now living in an era of endless possibilities; computers have helped us redefine our limits, especially our communication practices. This has made huge changes to the ways businesses approach their target audience and convey their message to large groups of people using tools like 3D commercial animations.
3D animation is broadly defined as animation produced with computer software that lets you create and manipulate 3D shapes and models. Compared to 2D animation, 3D comes out far ahead in flexibility and looks. When used appropriately, various styles of 3D animation will surely hit their goals and get results. Whether rendered entirely in 3D or not, 3D video elements achieve effects that would be difficult or impossible in 2D or live-action video.
3D Avatar Animation Video
We can create a 3D avatar video in high resolution, for any type of business


Choose from hundred's of customizable avatars
Hundreds of voices available or use your own voice.
Available in any language
Hundreds of scripts available or use your own
Various types of backgrounds can be used
Include your logo in the production
3D Humatar video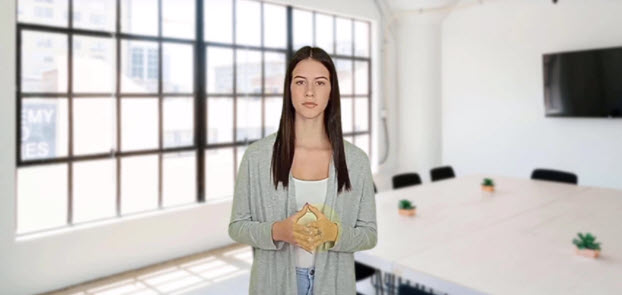 This uses artificial intelligence to reproduce the facial expressions and mouth movements used by real humans.

The images are truly realistic and sync perfectly with the voice
All videos can be in any language

If you prefer we can create a humatar of yourself!
This would require 3-5 minutes script reading in front of a camera.
3-5 minutes of video with hands & head movement.
The production of your humatar would take around 3 weeks.
Once you have your own humatar you can use it in subsequent videos. you just need to supply your script and it will sync with your humatar.
The cost to produce your own humatar is $1,300
3D Virtual Tours

* Fully Interactive
* Live chat with your audience
*Add videos, URL's, Phone Numbers, Maps, Polls, Surveys & Text Messages
The importance of Marketing Animation in advertising 
The unique visual properties of 3D animation grabs attention instantly, explains effectively and demonstrates what has to be realized easily. Therefore it can be a powerful marketing tool when tailored for the target audience demographics.
If your story is impossible to tell in a flat medium, or if visual depth and solidity are essential to your product or message, or even if you have a physical product you want to show off, A 3D animated video will be just right for you. After the advent of the internet and related technologies, 3D animation has entered mainstream brand animation storytelling. A lot of brands are making use of it to share their brand stories.
10 Benefits of having 3D animated commercial videos
Every business needs to market its products or services in a persuasive manner that encourages the audience to actually take a step. In order to do that, they need an effective mass communication tool with unique properties.
Most companies today seek professional animation services to bolster their customer engagement and marketing strategies in a mass market. 3D animation has turned out to be a powerful tool, making its way into the advertising strategies of firms in various segments of the industry.
1. You have complete control over everything
3D animation technologies give you a tremendous amount of flexibility that enables you to create a world in which everything is fully aligned with your standards and strategies. In other words, you have complete control over how every element looks, moves and works. No matter how simple or complex your ideas are, a 3D commercial animation lets you bring them to life however you want, in whatever setting you decide.
2. 3D commercial animations are visually stunning
People are much more likely to watch a video about a product than they are to read an article about it; visuals are proved to be more effective than words in conveying a marketing message.
Now, no other medium can match the strength of 3D animations when it comes to delivering a stunning and concise portrait of a product or service. A colorful, bright and glossy 3D animation grabs the attention of its viewers in a way that no other means has the potential to match.
The idea of complete control over such a magical world is appealing to a lot of people; including your prospects. This universal appeal creates a great impact, especially in promoting a brand, product or service.
3. They provoke more engagement
Companies also use 3D animation to engage their customers. The flexibility & full control over the animated world will evoke more participation. Your audience will feel more connected to your brand and its product or services.
4. 3D animation for business help improve your brand recall
Due to the aforementioned features, 3D animations have a long lasting effect on people. When you make a 3D-animated commercial, the only limit is your imagination. So your brand identity has the potential to impact your audience in a way they can recall it more easily later on. Countless number of brands leverage this feature and create widespread appeal and recognition through animated videos.
5. They take relatively less time to produce
Traditional commercial video shooting involves a number of complicated procedures which can naturally be omitted in an animation. For instance, scheduling interviews or preparing scenarios in complex settings such as an organization will not be required. With the help of voice-over and background music, it is possible to perfectly create appealing visuals in a much faster and easier manner.
Moreover, in case a change in scenario or content is required, it is possible to adjust the existing content accordingly rather than scheduling a new video shoot and starting the whole process over.
6. 3D commercial animations reduce your costs
The ROI of 3D animated videos is much higher and can cut down the advertisement costs to a great extent. Omitting outdoor shootings, costly setups and actors will decrease the production costs drastically. Therefore creating a commercial or educational 3D animation will end up cheaper than many other marketing materials we see on a daily basis.
You will also have the choice to act according to your budget. For instance, a small startup with a tight budget can go for simple sequences, whereas companies with major financial resources can go for high-end animations to set as much distance as possible from their competition.
7. You can refine or even recycle your marketing animation 
Reusability is a huge advantage of 3D animation in marketing & advertising. Creating a computer animation is a one-time investment, but the 3D models, character design and other resources can be used or even refined later on to meet future requirements. So, your marketing material can be future-proof and editable upon need.
8. You can explain your ideas in a few seconds
In a fast-paced world, it is essential to get across your message as fast as possible. A 3D animation is able to explain your story faster and in a much more efficient manner compared to text, image or live-action video. What you can present in a few seconds of animated video can hardly be transferred through any other medium.
9. 3D commercial animation helps simplify complicated ideas
One of the most important benefits of an animation video is the ability to portray even the most complicated ideas in a simple way. Combined with a voiceover, it is possible to simplify the concepts to what the audiences can easily relate to.
10. Stand out from your competition
Choosing between live-action video and 3D animation can be a tough decision; most companies get confused which one would tell their story more effectively & efficiently.
The truth is they should go for a format that helps them stand out in their market. If your major competitors are using live action videos, then you can go for animation. By doing so you can distinct your business from your competitors in an appealing manner.
Scan the QR Code below to download our App

How to scan a QR code and install on an Android device
How to scan a QR code and install on an iOS device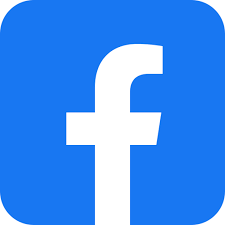 Check out our Facebook page
Your completed video can then be placed onto your website or uploaded to YouTube
3D Avatar Video
3D Humatar video
3D Personalised video
3D 360 Degree Virtual Tour
Prices start from only $150!
Call 1300 136679
or email us
Back to Homepage
Easy Video Production are part of Technology Training Group